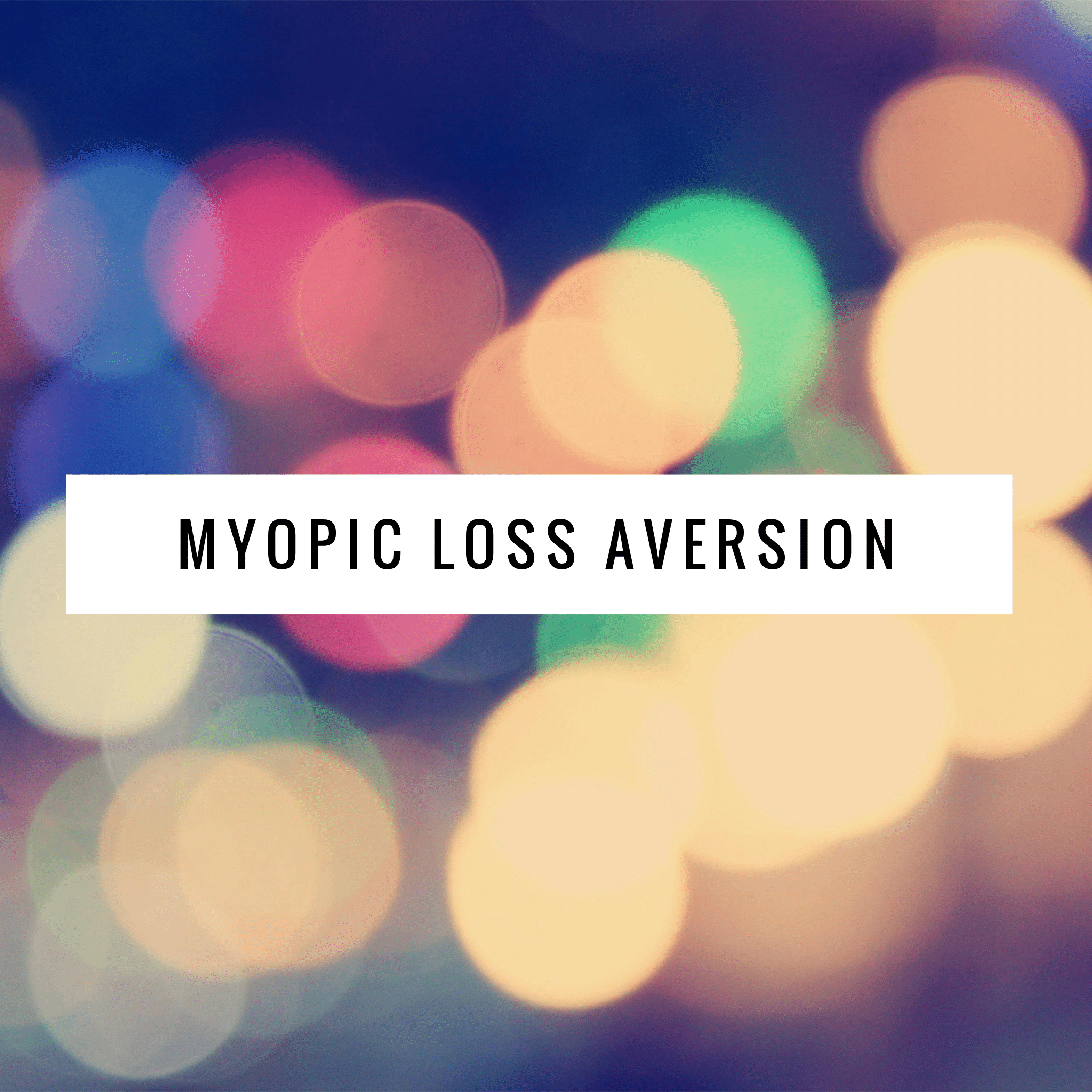 Stop looking at your portfolio.
The Digital Age has made access to stock market data and real-time portfolio values increasingly easy, but it causes investors to lose sight of the big picture as their mental time horizon shortens to match the frequency of feedback rather than that of their planning time horizon.
Loss aversion is a behavioral bias that makes losses hurt about twice as much as a similar sized gain makes us feel good – the result is that investors tend to make poor decisions as a consequence of trying to avoid the pain of a relative or absolute loss.
Myopic loss aversion is the idea that the more we evaluate our portfolios, the higher our chance of seeing a loss and, thus, the more susceptible we are to loss aversion. Additional research shows that investors who get the most frequent feedback also take a less than optimal amount of risk and earn less money.
On the other hand, investors that check their portfolios less frequently are more likely to find gains and less likely to make bad decisions stemming from loss aversion.
Using historical returns on the S&P 500, you have a 47% chance that the market will be down on any given day. However, if you were to wait longer and look at monthly returns, that percentage drops to 38%. If you only look once a year at the past 12 months of returns, the chance you will see a loss drops to 21%.
The table below shows different rolling periods and the percentage of time you would have historically experienced a positive or negative return.
Rolling Performance for the S&P 500 (1926-2016)

Positive

Negative

Daily

54%
46%

Monthly

62%

38%

Quarterly

68%

32%

6 Months

74%

26%

1 Year

79%

21%

5 Years

88%

12%

10 Years
94%

6%

20 Years
100%

0%
Most investors have a multi-decade time horizon whether they are just beginning to save, in the middle of their careers, or currently in retirement. However, evaluating your portfolio in quarterly or even annual intervals is making an evaluation as if you have a short-term planning horizon.
In addition, outcomes of a probabilistic system such as investing are far too random in the short-term to draw any meaningful conclusions about the success or failure of an investment. Rather than focusing on short-term results, a better course of action would be to evaluate the decision-making process.
A quality decision-making process emphasizes evidence while also protecting us from our faulty mental hardwiring that causes us to misinterpret (or ignore entirely) probabilities, find patterns where none exist, and elicit emotional responses that are detrimental to good investing.
I'm not suggesting that people should only look at their portfolios once every ten years – although I wouldn't discourage it – but the worst behaved investors I encounter are those that are evaluating the stock market and/or their portfolios over short time periods.